Why live on the bubble when you can experience life inside it?
It's an appropriate question to ponder while gazing at the forest from inside this unusual dome home in upstate New York.
Made to maximize views while maintaining partial privacy, this geodesic bubble tent is equal parts glamping destination and fishbowl. It's the perfect place to observe nature without fully immersing yourself in it.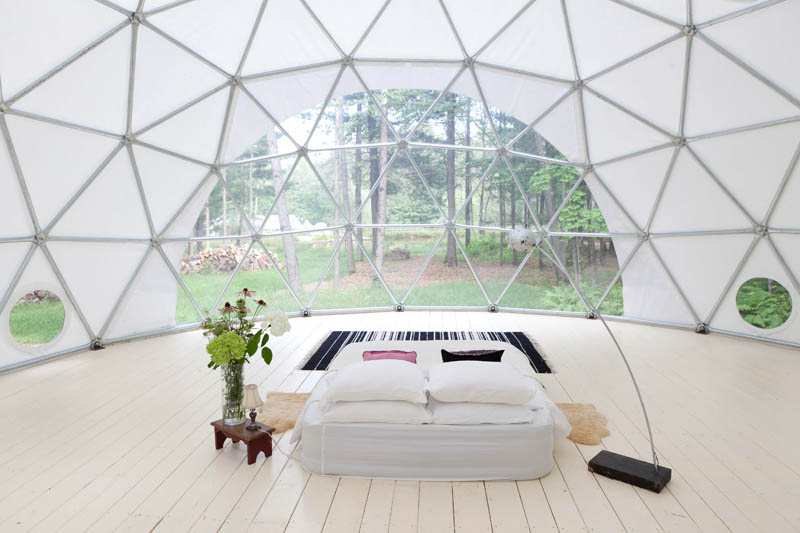 Tucked away on a farm in Woodridge, New York, the dome is surrounded by a thicket of trees and sits just feet away from a greenhouse, a vegetable garden and a pond.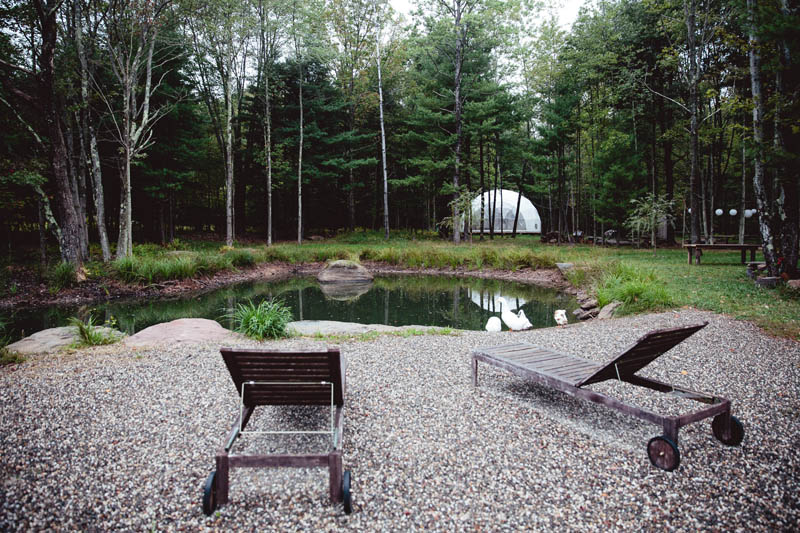 Ample windows offer views of the natural environment, and screened-in panels allow airflow but deter mosquitoes in the summertime.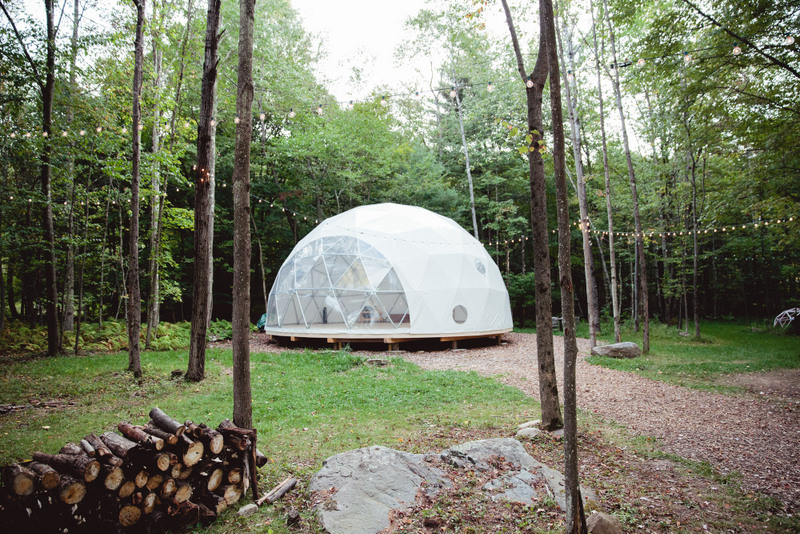 Still looking to bask in nature? Two outdoor showers and a clawfoot tub allow you to scrub and soak near the sugar maples.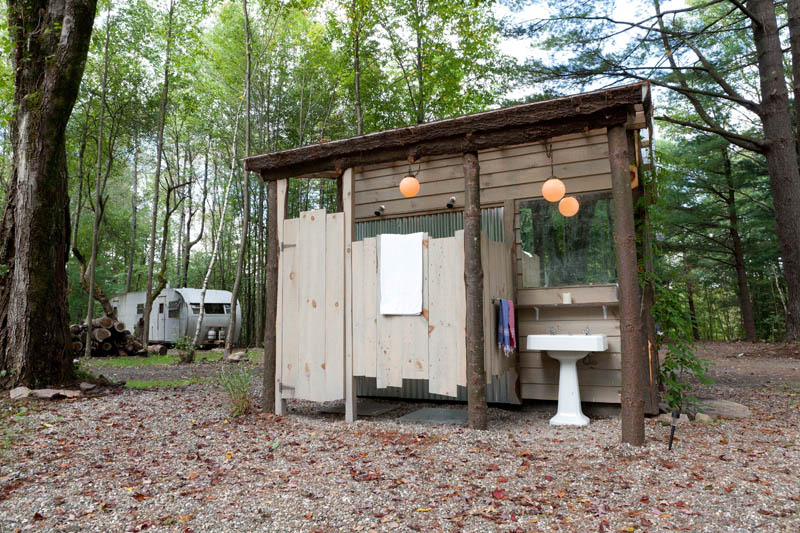 An open-air kitchen and grill offer up the chance to dine alfresco.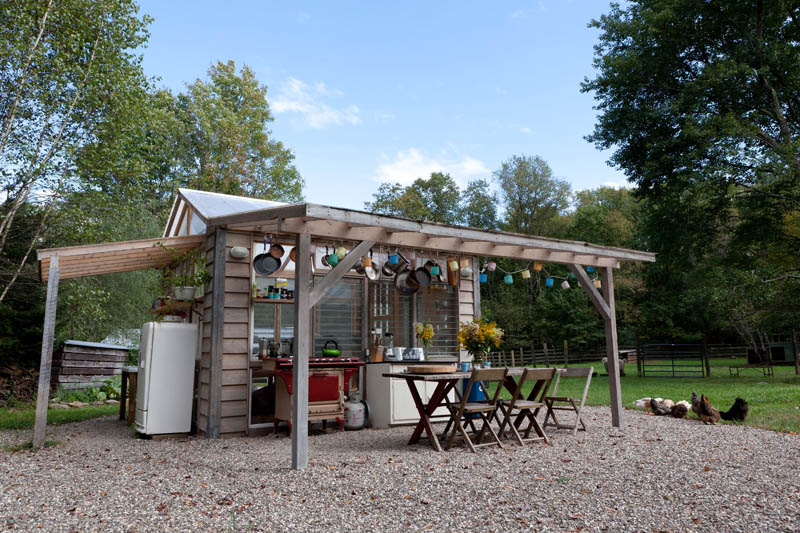 The home is currently available as a short-term rental in the Catskill Mountains, roughly 95 miles from the heart of Manhattan.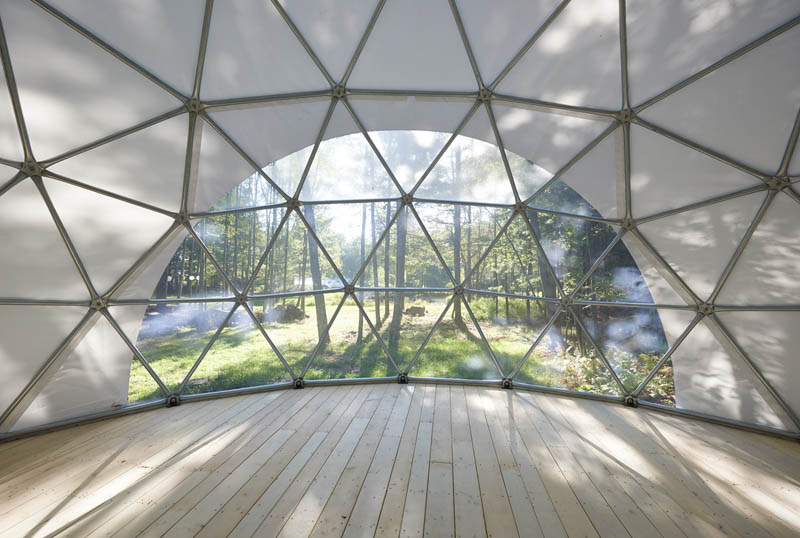 Bonus: Guests can interact with animals on the property (hello, goats!) and enjoy a recording studio, hiking trails or a weekly yoga class.
Top featured image by George Apostolidis (portfolio, Instagram). 
Related:
Originally published May 2018.