Living in a rental can dampen your design options. With unchangeable fixtures and cabinets, bland paint colors, and the threat of losing your security deposit if you make changes, a lot of renters suppress their personal style and settle for builder-grade basic.
But it doesn't have to be this way. By getting creative with your furniture and accessories, you can have a colorful and inviting home without sacrificing your deposit or infuriating your landlord.
Wall to wall
Many homeowners paint the walls as a relatively easy way to bring color to a space. But landlords and property managers often forbid changing a rental's interior paint color.
Think beyond paint, and you'll discover a multitude of ways to dress up your walls without touching a paintbrush. The key is to think big.
Find large-scale art pieces that speak to your style and feature punchy colors. Collect snapshots in ombre frames of your favorite hue (instead of traditional black or white) and assemble a gallery wall.
Have an artistic streak? Paint a mural on a large piece of canvas and tack it over an entire wall.
For the less artistically inclined, removable wallpaper or decals in bright shades and eye-catching designs provide an instant pick-me-up. You can also cover entire walls or awkward spaces with a pretty patterned curtain or piece of fabric for a cozy bohemian vibe.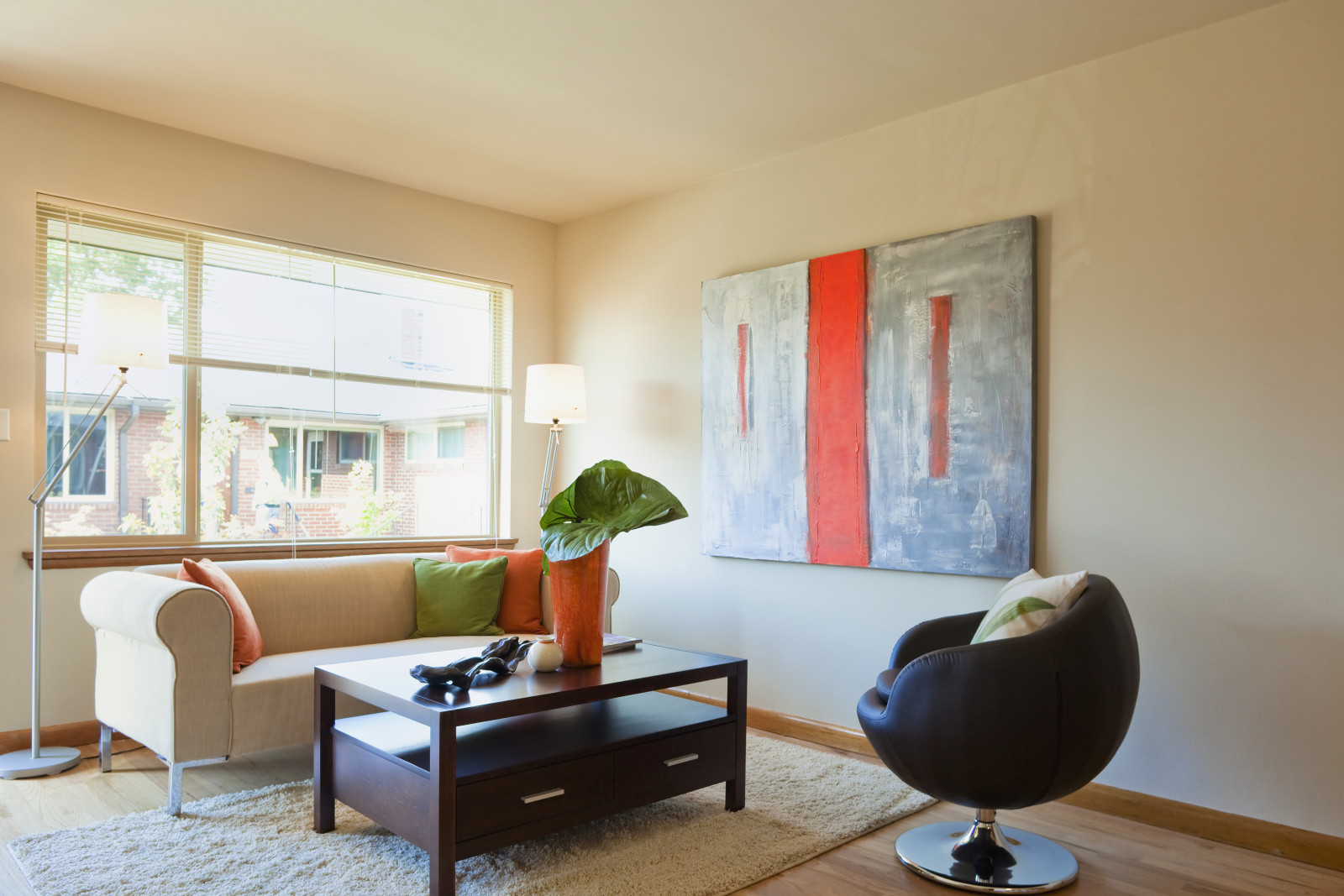 Punch it up
Rentals often come with outdated cabinets, fixtures, and flooring that can't be altered. Beige, brown and off-white are the norm for these spaces, but that doesn't mean you have to let it restrict your style.
Add visual interest and draw attention by bringing in splashy pieces of furniture and decor. Look for pieces in your favorite color or choose a theme, like sunny yellow and coral, to drown out the drab.
Vibrant painted wood chairs can give your dining space some zing. Or purchase a couch or chair in a daring tone like emerald or sapphire.
Don't have a ton of cash to spend? Go DIY. Find furniture with good bones at your local thrift shop or garage sale, and give it a makeover. Use spray paint for smaller decor pieces and latex or chalk paint for dressers and side tables.
Add extra flair with stenciled details and paint-dipped legs. Line the backs of bookshelves with decorative paper, and temporarily replace boring kitchen and bathroom pulls and knobs with vibrant versions.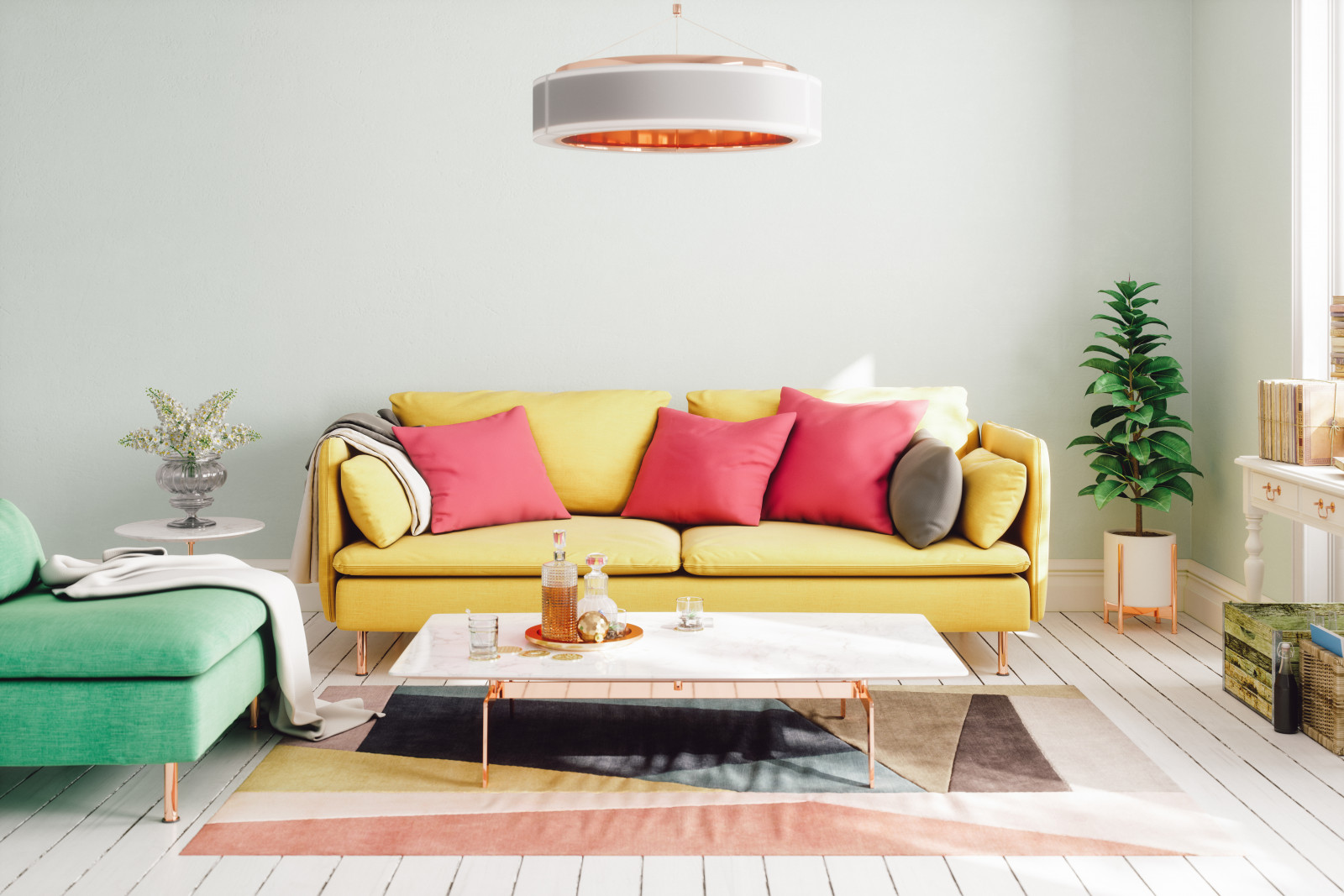 Soft goods, bold tones
Textiles in assorted colors will be your best friends for dressing up your outdated or dull apartment. Start with an inviting rug in a rich jewel tone or a trendy overdyed hue. And stay away from traditional white and beige curtains – instead, opt for a bright color or lively pattern.
The same goes for bedding. White may be a traditional go-to for duvet covers, but in the case of a blah apartment, pick a print or hue that will make your bedroom an energizing getaway or relaxing retreat. If you're looking for a calm feel, search for a bed set in cool indigo, lavender or sage. Want to make it upbeat instead? Try poppy colors like coral, tangerine or sunflower.
Fun throw pillows and blankets will spice up your bed, couch, lounge chairs and more. Keep the color trend going into the bathroom and kitchen by choosing pretty hand towels and bathmats.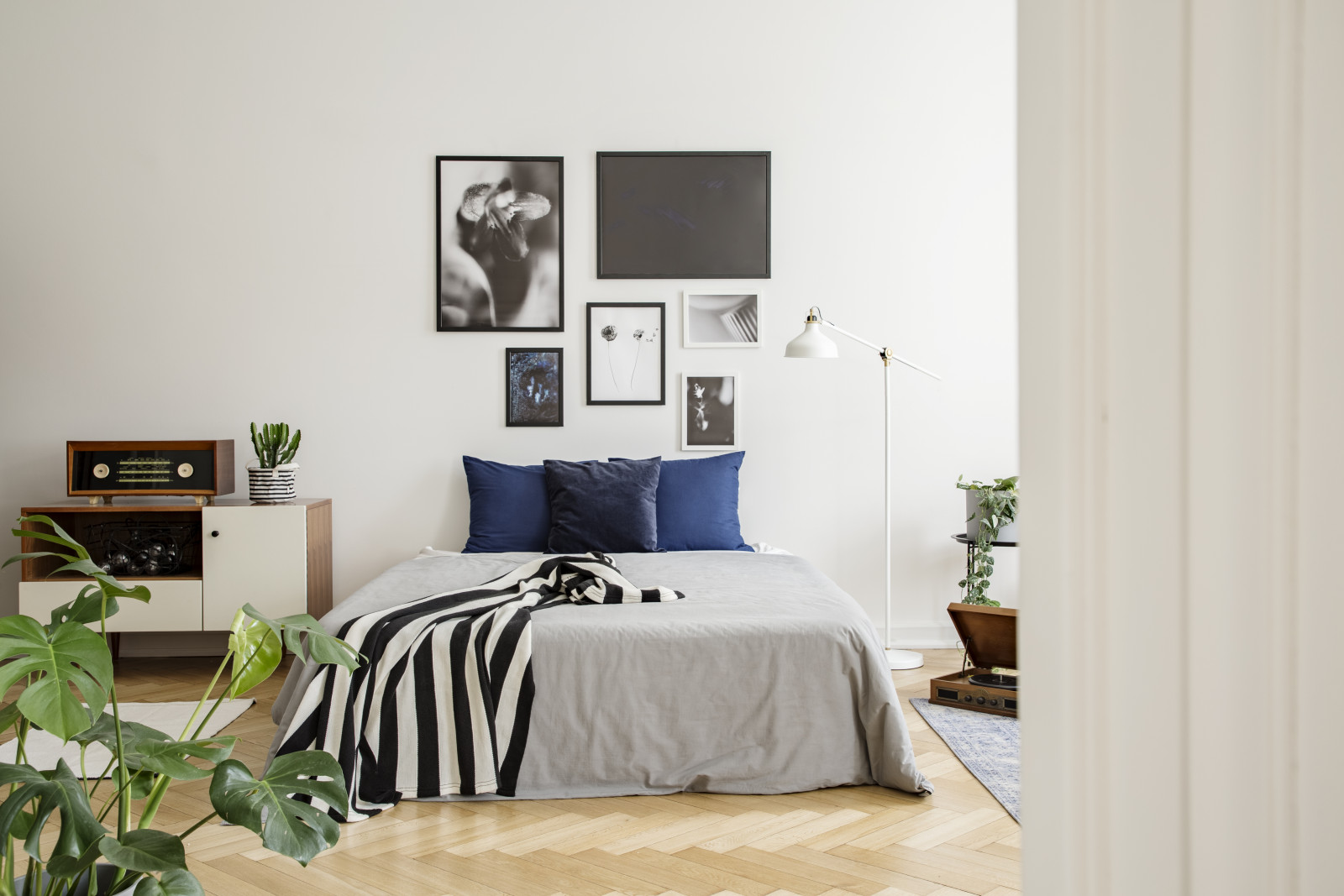 Make it yours
By punching up the walls with custom artwork, bringing in attention-grabbing furniture, and using pretty textiles to boost the style factor, you can have a colorfully custom home without ever touching a drop of paint.
The key is moderation and intention. Stick with a few favorite shades and mix it up by using variations of those hues instead of pulling in every color in the rainbow. Choose a few important focal points to infuse with color and let the rest blend in.
You'll be happier for the design boost, and your landlord will be glad you haven't made any big changes. That's a win-win situation for everyone involved.
Related:
Originally published June 13, 2016.