Stunning. Sleek. Neat. Feast your eyes on eight simple, yet sophisticated homes so serene, they might just have you decluttering in no time.
Open and airy – up, down and around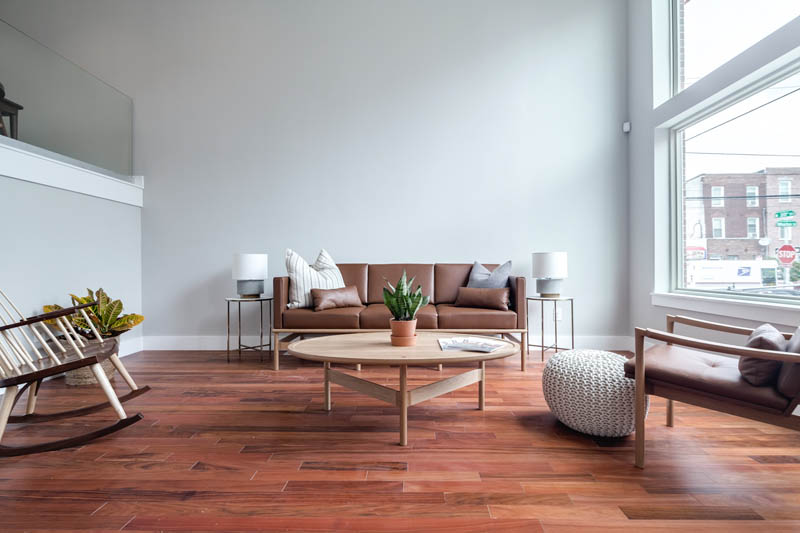 High ceilings and a palette of neutral colors make this living room feel open and luminous. From the Mid-Century Modern couch to the simple side tables, furniture with exposed legs adds to the appearance of ample space. Large windows allow abundant natural light to fill the room, giving it an airy feel.
White and bright with wood accents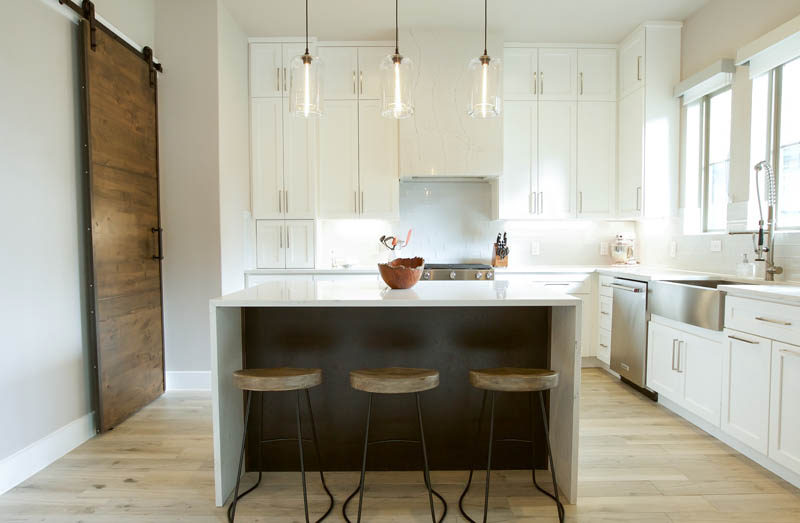 Three Edison bulbs hang above the island of this kitchen, giving it a radiant, yet clean look. A slate of uniform white cabinets makes the space feel open and spotless, while a stainless-steel farmhouse sink completes the look. From the bar stools to the sliding barn door, natural wood accents complement the kitchen – without the clutter.
Clean, fresh and flowing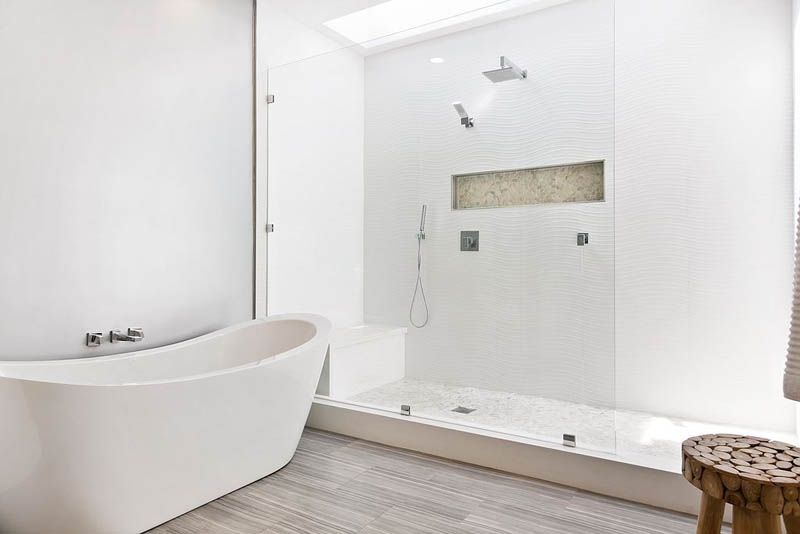 Set against walls of white, this minimalist chic bathroom is the perfect spot to cleanse the body and the mind. This space has flowing, zen-like design elements. The shower walls and double slipper tub have a sinuous look, reminiscent of the nearby Pacific Ocean.
Mid-Century meets the 21st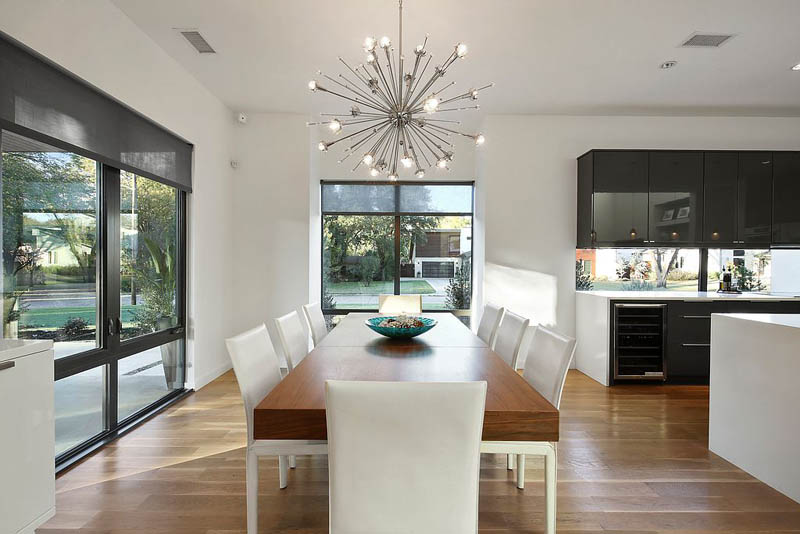 Clean and chic, this dining room is a dream in simplicity. A modern, silver-colored chandelier provides a pop of inspiration, set against a classic backdrop of black and white. Hardwood floors and a natural wood dining table add warmth without the clutter.  
Classic style in blush tones and gold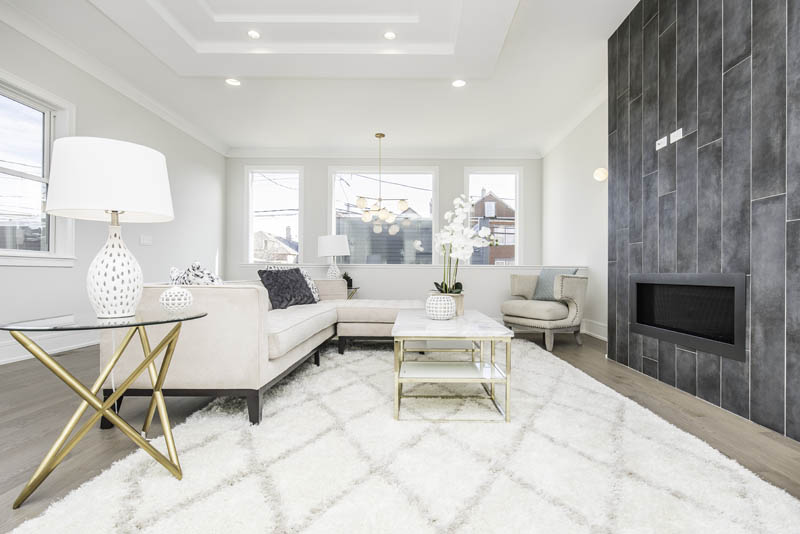 Crisp white walls and a bold, gray-paneled fireplace anchor this bright living room. Touches of light blush tones complement the simple aesthetic, while metallic-leg, Mid-Century Modern furniture adds to the minimalist chic. Clean, geometric lines – from the crisscross rug to the modern side table – complete the look.
A nod to nature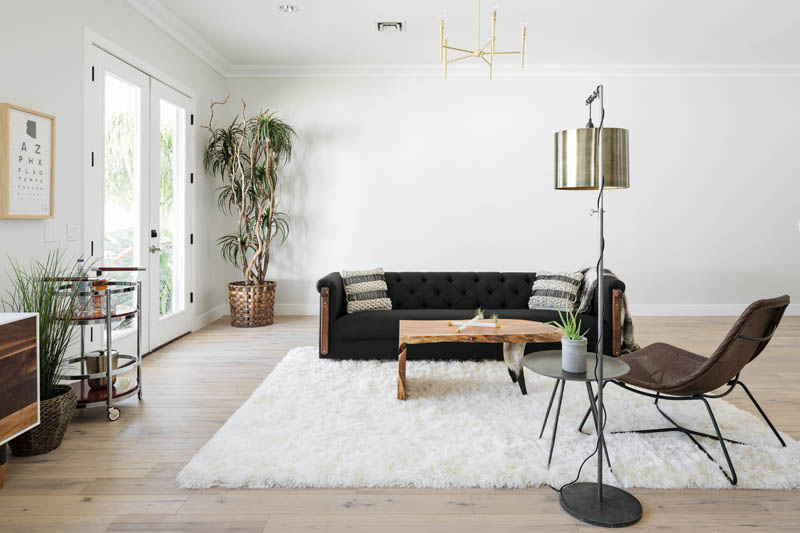 Ample light and simple lines provide the soothing setting for this home. Gold- and silver-colored light fixtures add to the glow, while a bar cart doubles as a storage space. It's also a sneaky way to stash clutter in a pinch, keeping things neat and tidy.
Perfectly placed patterns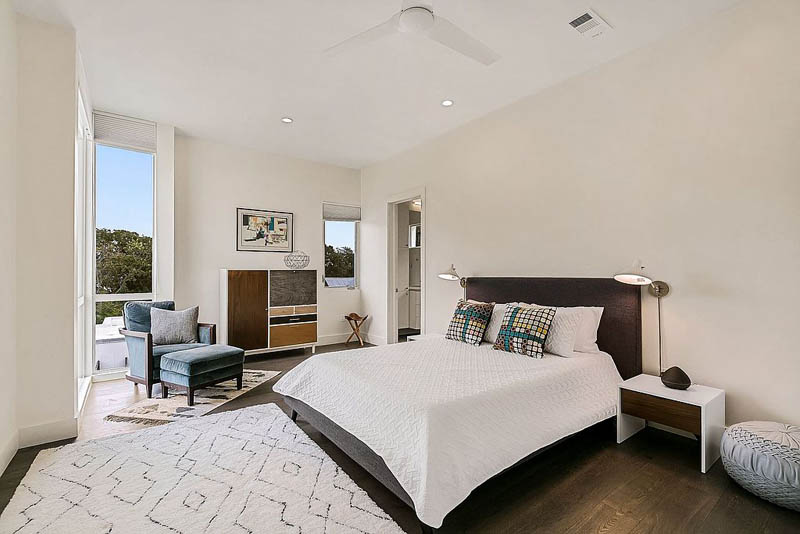 Sleep comes easy when a bedroom is this free of distractions. Classic white walls provide a soothing visual backdrop, while the patterned rug integrates a simple, chic design. Floor-to-ceiling windows elongate the space, inviting in generous amounts of light.
The illusion of height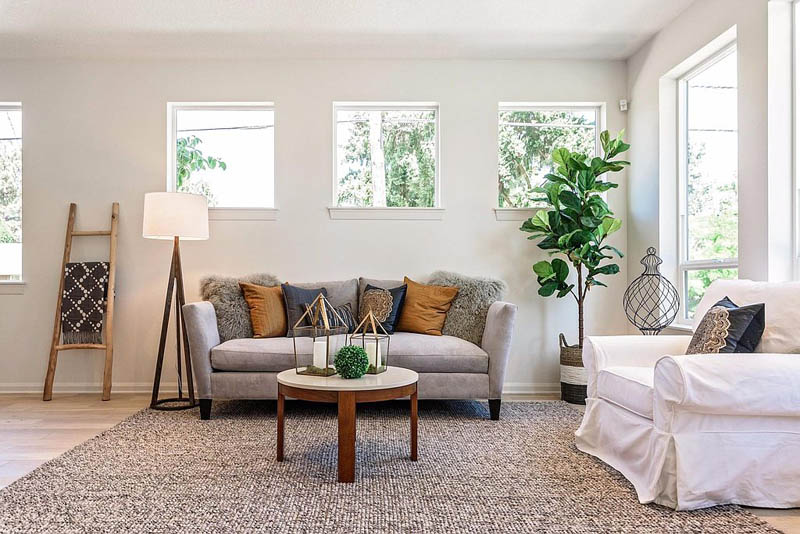 Long vertical lines – from the tripod lamp to the decorative wooden ladder and tall potted plant – draw the eye upward, making the space seem larger. Touches of gray and blue add cool, soothing tones to an otherwise neutral space.
Related:
Originally published January 2018.